The Nest is a place to rise above. It is the perfect place to rest, read, write, be inspired, design, think, but most of all to dream.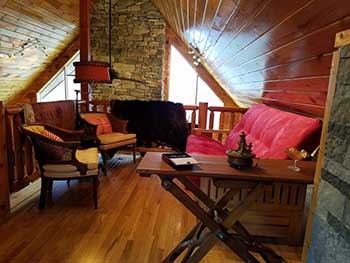 Inspire, Dream, Rest
Work a jigsaw or crossword puzzle.
Enjoy the craft closet.
Explore the vintage items found in Grandma's trunk.
Relax in the comfort of silence.
Observe the many antiques available for purchase.
Sip a hot beverage from the upper loft.
Feel the morning sun streaming through the skylight.