Lavender Springs Spa Women's Retreat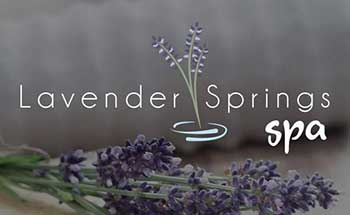 Doesn't a spa-themed get away sound amazing?
Get away from the busyness of life as you relax with friends, share laughter and stories while getting "pampered" and spend quality time with God. Join us at our Lavender Springs Spa Retreat to experience all this and more!
Lavender Springs Spa is a relaxing spa-themed retreat. It includes Bible study, worship, and "pampering" by Mary Kay & Jordan Essential Oils consultants, as well as time for quiet reflection. We'll be focusing on the book of Psalms and will be encouraged by God's faithfulness and love.
Rest in God's faithfulness!
Revive, Rejoice, Restore
Cost is $59 and includes lunch, snacks, pampering and favors.
Date: April 14, 2018
---
Mental Health First Aid USA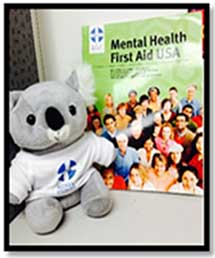 Mental Health First Aid is an 8-hour training to teach participants how to help someone who is developing a mental health problem or experiencing a mental health crisis. The evidence behind the program demonstrates that it helps trainees identify, understand and respond to signs of mental illnesses and substance use disorders.
Mental Health First Aid is an evidence-based, in-person training program with proven ability to teach individuals how to recognize and respond to the warning signs of mental illness and substance use disorders and link people with appropriate treatment and support. Mental Health First Aid increases the understanding that mental illnesses are real, common and treatable.
Participants will receive Mental Health First Aid Certification good for three years from the National Council for Behavioral Health.
Diana Ketterman Thorne will teach the course. She is a certified MHFA Instructor.
Date: Aug 8, 2018
Cost is $79 and includes lunch and snacks.
---
Private Event – Sisters In Christ
The Cabin Retreat is a place for relaxation, healing, restoration, connection, and inspiration. It is declared to be a place where guests will be set free and healed. It is declared to be a place where the door will be open for the gift of ministry through you to bring the Word of God to the nations..
On this day we will dedicate The Cabin Retreat that though faith the events at this site will foster the planting of Godly seeds that will be multiplied among the nations. It will be a day that we will declare the high calling of God to be executed through us as leader and participant seeds which will go forth and be sown to the multitudes and harvested for the Kingdom of God.
Song of the Lord
Prayer
The Mustard Seed
Symbolic Seed Distribution Through Balloon Release
Encirclement of Property
*Bring your favorite potluck to be voted upon to be added to The Cabin Retreat recipe collection!
Cost is FREE – includes hotdogs and cookies – potluck luncheon
Date: May 5, 2018
---
Experience the Holy Land Women's Retreat
Come learn about the Holy Land while networking with other women. Relate today's' news with Biblical times and prophecy. A Jewish meal will be served. Each participant will receive a bottle of Holy Water. Prayer for our nation and leaders will be a part of the program.
Discover:
The Footsteps of Jesus
New Revelations
Connection to Bible Prophecy
Culture
Need for Prayer for the Nations
Pray for peace in Jerusalem. May all who love this city prosper. Psalms 122:6
Date: Aug 24-25, 2018
Cost is $50
---
Cozy Mountain Lodge Women's Retreat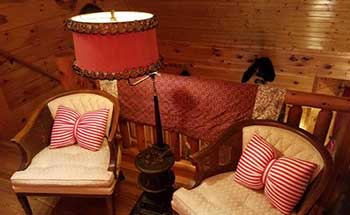 Cozy Mountain Lodge is a Bible-based women's retreat program designed to help women grow in their relationship with God and develop lasting friendships with each other. Using the story of Ruth and Naomi from the book of Ruth, this retreat brings home the meaning and significance of making God our foundation.
During this retreat, you will enjoy digging into God's Word, uplifting worship, a time for Christian service, and wonderful relationship-building activities inviting them to participate and experience God's story.
You will discover…
God is our firm foundation
God gives us friends to support and encourage one another
Jesus is our redeemer
God is faithful and always there for us
"God is our refuge and strength, always ready to help in times of trouble." – Psalm 46:1
Date: Sept 21-23, 2018
Cost is $99
---
The Sweet Life Café Retreat Kit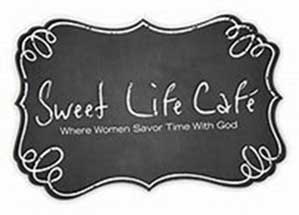 The Sweet Life Café Retreat Kit provides an experience that allows women to slow down and savor time with God and each other. It feels like a cozy day at your favorite coffee shop—where women can find rest, laugh, share their stories, and grow closer to each other and God.
Key Verse
"I am the bread of life. Whoever comes to me will never be hungry again. Whoever believes in me will never be thirsty." —John 6:35
Cost is $139 and includes Lodging, Meals, and Snacks
Date: Oct 26-28, 2018
---
Adult Orphans Women's Networking Retreat
Do you feel alone? Are the holidays particularly difficult? This retreat will be a means of support, of connecting with others who are experiencing similar feelings. The time is for healing. Have the freedom to just sit, mediate, or participate. God's healing will flow to you from others and through you to others.
Discover:
Connection to Others
Emotional Healing
Grief Support
God's Healing
*Price Includes Lodging, Meals, and Snacks
*Limited Reservation
Date: Nov 23-24, 2018
Cost is $50